Please follow and like us:
Why is my phone not charging when plugged in? Experiencing a device that is unable to charge can be quite frustrating, particularly if you depend on it for work, communication, or leisure.
Nonetheless, it's important to recognize that you're not the only one confronted with this issue and that there are often simple solutions. 
This article delves into the common reasons behind your phone's not charging troubles and offers helpful tips on troubleshooting and resolving the problem.
Common Reasons Why Your Phone Is Not Charging
If you're experiencing difficulty charging your phone, there could be a few possible causes. One frequent culprit is a faulty cable or adapter. As time passes, cables can become damaged, resulting in a poor connection that makes charging your phone a challenge.
Similarly, adapters can wear out or stop working, blocking electricity from reaching your device. To determine if this is the issue, try swapping out your cable and adapter to see if your phone charges correctly.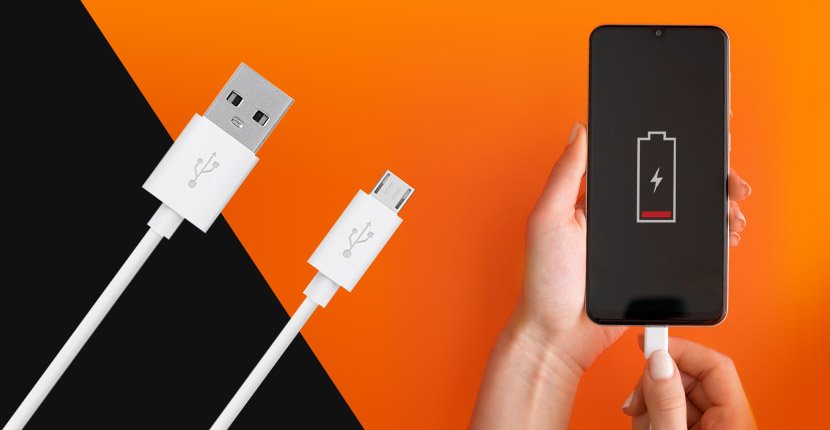 Another potential problem is a buildup of debris or lint in your phone's charging port. Dust and lint can cover the port over time, obstructing the connection between your phone and the charging cable. This can result in slow charging or no charging at all.
Software problems or a depleted battery can also cause charging issues. Sometimes, glitches in your phone's software can interfere with its ability to charge. In such instances, restarting your phone might resolve the problem. 
Also Read: Why is My Phone Overheating and How To Fix It
Additionally, if your phone's battery is completely drained, it may take some time to charge before it shows any signs of life.
Give it some time and see if the battery icon appears on the screen. If it doesn't, a deeper software issue may require further troubleshooting.
How to Troubleshoot Phone Not Charging Issues
1. Check the Cable and Adapter
The first step in troubleshooting phone not charging issues is to check the charging cable and adapter. Sometimes, the problem is not with your phone, but with the accessories you are using to charge it.
Here are some tips to check your charger and cable:
Make sure they are compatible with your phone model and brand. Using a fake charger or cable may damage your phone or cause slow charging.

Try checking the cable for any physical damage, such as frayed wire or bent connectors. If you find any signs of damage, get a new cable.

Try using another charger or cable if you have one, to see if your phone charges properly. This can help you determine if the problem is with your phone or with the accessories.
If the problem persists, move on to the next troubleshooting step.
2. Check the Charging Port
The next thing you should do when your phone is not charging is to check the charging port. This is the small opening where you plug in your cable. Sometimes, the charging port can get covered with dust, or lint, which can stop the phone from charging.
Here are some tips to check and clean your charging port:
Switch off your phone and unplug it from the power source.

Use a flashlight to check the charging port for any dirt or damage.

Use a toothpick or a needle, to gently remove any dirt or lint from the charging port. Take caution not to damage the pins or connectors inside the port.

Blow some air into the charging port to clear out any existing dust.
Once you've cleaned the port, try charging your phone again to see if the issue has been resolved.
3. Restart Your Phone
Restarting your device can often fix many issues, including charging issues caused by software glitches.
Restarting your phone can clear out any bugs that may be preventing your phone from charging correctly.
Here are some steps to restart your phone:
Press and hold your phone's power button until the power menu appears.

Then, select the "Restart" option and wait for your phone to reboot.

Once the booting is complete, try charging your phone to see if the problem has been resolved. If not, move on to the next troubleshooting step.
4. Updating Your Phone's Software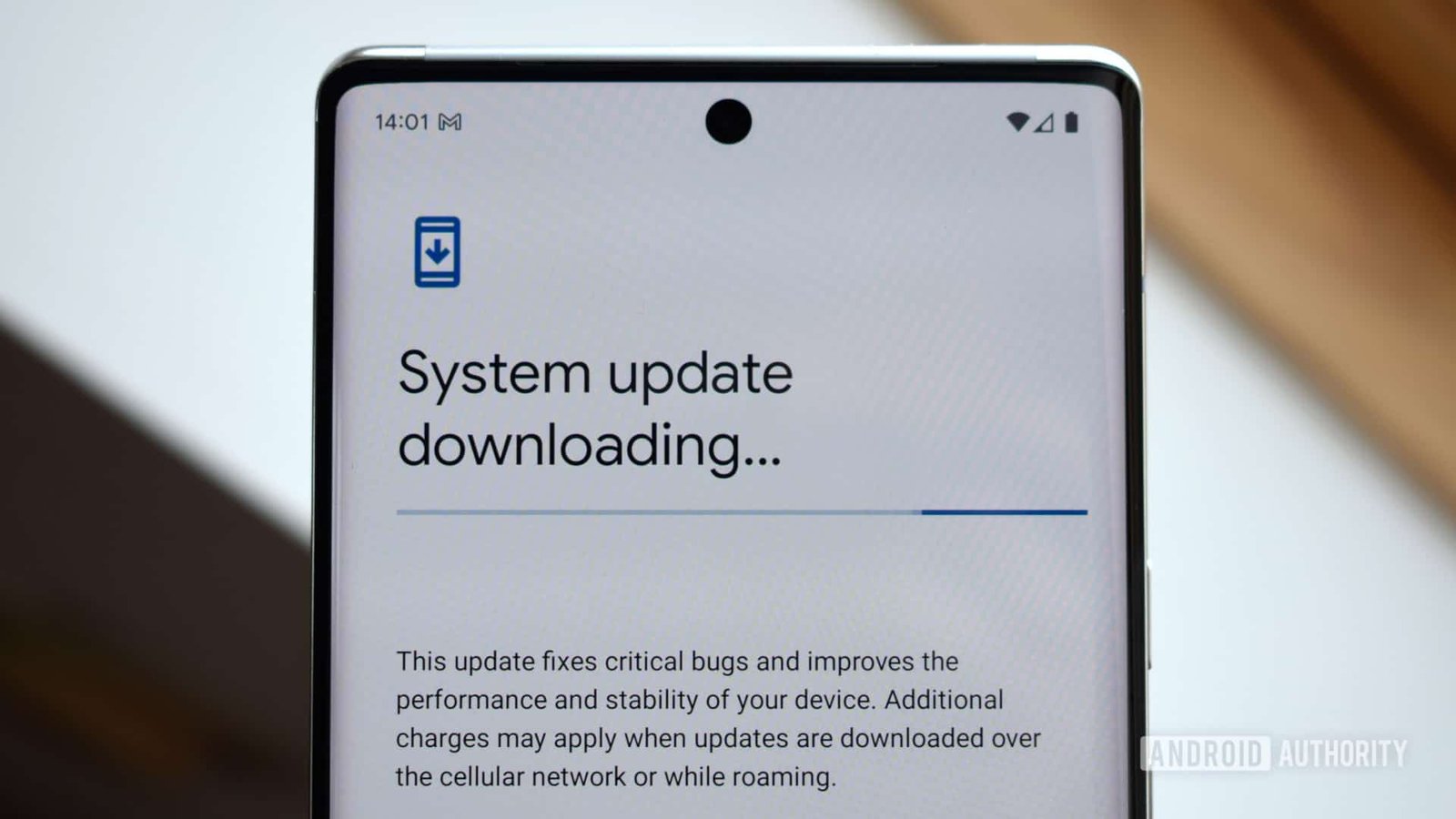 Outdated apps or software can sometimes cause charging problems.
Another reason why your phone not charging, is that your software is outdated. Outdated apps or software can sometimes cause charging problems.
Updating your phone apps software can fix any bugs or problem that may be affecting your phone's performance and battery life.
Also Read: 7 Ways to Fix Android Phone or Tablet Not Turning on
Here are some steps to update your apps or software:
Make sure the battery power it at least 50% and connect it to Wi-Fi network.

Open the 

"Settings"

 on your phone.

Scroll down and select 

"System"

Select "

Software Update

"

Tap on the 

"Check for Updates"

 or 

"Online Update"

If an update is available, download and install it.

Once the update is complete, restart your phone.

Try charging your phone to see if the issue has been fixed.

If updating your phone's apps or software doesn't resolve the charging problem, it's time to explore other possibilities.
5. Calibrate Your Battery
In most cases, your phone's battery may lose its calibration over time, meaning it does not accurately display how much charge it has left.
This can resolve to sudden shutdowns, slow charging, or no charging at all. Calibrating your battery can help restore its accuracy and performance.
Here are some steps to calibrate your battery:
Use your phone until it drains completely and shuts down automatically.

Plug in your charger and let it charge until it reaches 100%.

Unplug your charger and turn on your phone.

Use your phone normally until it drains completely again and shuts down automatically.

Repeat this process at least once more to fully calibrate your battery.
6. Replace Your Battery
Replace Your Battery If none of the above solutions work, you may consider getting another battery. Android phone's battery has a limited lifespan, which means it will degrade over time and lose its ability to hold a charge.
Depending on how often you use and charge your phone, you may need to get a new battery every one to three years.
Here are some tips to replace your battery:
If your phone has a removable battery, easily open the back case and replace it with the new one.

If it has a non-removable battery, take it to a professional service center or a qualified technician to replace it for you.

Make sure you buy a compatible and original battery for your phone model and brand. Using a cheap or fake battery may cause phone damage or safety hazards.

Follow the instructions that come with your new battery to install it properly and safely.
7. Contact customer support
If all else fails, you may need to contact customer support for further assistance. Phone charging issues can sometimes be complex and require specialized knowledge to fix.
Contact your phone's manufacturer or reach out to a good technician who can diagnose and repair the problem for you.
Remember, troubleshooting steps can vary depending on the make and model of your phone. It's always a good idea to consult your phone's user manual or manufacturer's website for specific instructions.
We hope this article has helped you find a solution to your phone not charging problem. Remember always to use compatible and original accessories, keep your software updated, and take good care of your battery. Happy charging!
Related Articles:
Please follow and like us: