Please follow and like us:
Your smartphone may be more vulnerable than you realize in the blazing summer heat. As temperatures rise, there is a greater chance that your device will overheat, resulting in performance issues, battery drain, and even long-term damage.
Fortunately, you can protect your smartphone from harsh light with clever moves.
This article explores effective strategies to safeguard your smartphone during the summer heat, ensuring it remains functional and reliable when needed.
14 Practical Ways to Protect Your Smartphone From Summer Heat
Below are the different ways to protect your device from the summer heat.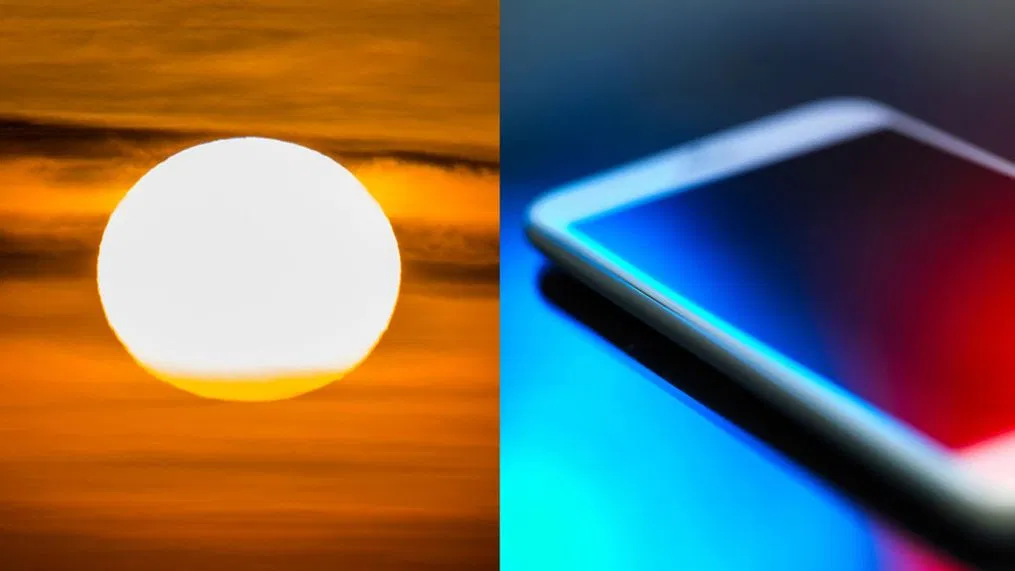 1. Avoid Direct Sunlight Exposure:
One of the most crucial steps to safeguarding your smartphone during the summer is avoiding exposure to direct sunlight. When exposed to direct sunlight, your smartphone can become a miniature oven. Keep your smartphone in the shade or use a protective cover to shield it from direct sunlight.
2. Use a Protective Phone Case:
Investing in a quality protective case not only shields your smartphone from accidental drops but can also help regulate temperature. Some cases are designed with heat-dissipating materials that aid in keeping your device's temperature in check.
3. Avoid Leaving Your Phone in Hot Cars:
A parked car's interior can quickly transform into a furnace, forcing your smartphone to high temperatures that might cause irreparable damage to its internal components. Take your phone with you whenever you get out of the car, even if it's just for a short while.
4. Optimize Screen Brightness and Display Settings:
Your smartphone's display contributes significantly to its heat generation. Lower your screen brightness and adjust display settings to conserve energy, reduce heat emission, and extend battery life.
5. Activate Battery Saver Mode:
Most smartphones have a battery-saver mode that can help prolong battery life and mitigate overheating. Activate this mode to limit background processes and optimize power usage.
6. Close Background Apps:
Unused background apps increase the workload and heat production of your phone. Close inactive apps frequently to reduce strain on your device.
7. Optimal Usage Patterns:
Reducing smartphone usage during peak heat hours can significantly aid in preventing heat-related issues. High-intensity activities such as gaming or video streaming can generate excessive heat, putting additional strain on your device's internals. Try to limit such activities to cooler parts of the day to prevent overheating.
8. Disable Unnecessary Features:
Features like GPS, Bluetooth, and Wi-Fi can contribute to your smartphone's heat generation. If you're not actively using these features, disable them temporarily is a good idea. This not only conserves battery life but also helps in reducing heat build-up.
9. Maintain Phone Updates:
Performance improvements in software updates frequently aid in controlling heat production. To guarantee your phone works properly, keep your operating system and apps up to date even in high temperatures.
Also Read: Why Your Phone is Overheating and What You Can Do To Fix It
10. Avoid Overcharging:
Overcharging your smartphone can lead to excessive heat generation, damaging both the battery and the device. Use original chargers and consider charging your phone in short intervals rather than letting it charge overnight.
11. Temperature Alerts:
Many smartphones have temperature sensors that alert you if the device is too hot. Pay attention to these alerts and take necessary actions to cool down your device, such as turning it off for a while.
Scorching and cold environments can significantly impact your smartphone's performance and battery life. To get the best performance out of your device, utilize it whenever feasible in a comfortable environment.
12. Carry A Towel Or Cooling Pack:
This may sound funny, but it is necessary during the summer heat. Consider taking a cooling pack or a tiny towel to wrap around your phone on warm days. These can aid with heat absorption and regulate the temperature of your phone.
13. Use Airplane Mode
When you're in an area with weak or fluctuating network signals, your smartphone works harder to maintain a stable connection. This can lead to increased heat production. Activating Airplane mode in such situations can help reduce strain on your device and prevent overheating.
14. Regular Check for Damage:
Watch for indicators of heat-related damage to your phone, such as screen discolouration or battery problems. If you detect anything unusual, get help right away from a specialist.
Conclusion:
It's essential to watch for any signs of damage caused by heat to your phone. If you notice anything unusual, it's best to seek assistance from a specialist immediately.
By taking the necessary precautions, such as keeping your phone in the shade, avoiding extreme temperatures and using protective accessories, you can be confident that your smartphone will remain a reliable travel companion throughout the summer season.
Follow these tips to ensure your device's longevity and overall health while enjoying the summer's warmth.
Share your tips for safeguarding smartphones from the summer heat in the comments below. Share this article with your friends and family, ensuring everyone's devices stay cool and functional all summer.
Please follow and like us: